Kate Hellmers has worked with Ionth Energy ("I-on-th" or total human energy – physical and subtle) for most of her life. She has a passion for the concept of a synchronicity within the Universe and the ability for people to tap into it in order to have a happier, easier life.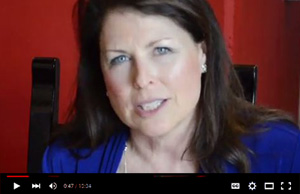 Growing up in Hollywood, California, opened her up to a world of people from all walks of life, religions, cultures, and she was able to witness the cultural change that rocked the world in the '60's and '70's. Those experiences enables her to bring a unique perspective to her interviews and to life.
Kate's years in the financial/tech worlds allowed her to help those from Fortune 100 executives to small businesses streamline their procedures, strengthening their bottom line and help the owners and executives connect to their intuition to figure out their next move in either their business or family life.
This allowed them to make clear cut decisions, to operate in an efficient cost effective manner, and all while saving money and adding benefits to management and the employees. Connecting to their intuition, also helped them to have better relationships with their loved ones and a more balanced, fulfilled life.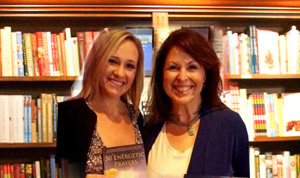 Kate then started teaching people about connecting to and strengthening their intuition, as well as about the Angels and Arch Angels around them. Through seminars and one-on-one consultations, opening up the world of Arch Angels to people has been a thrilling experience.
Kate now is bringing all kinds of people and ideas together in her new show, "The Stepping Forward with Kate Show." It is a combination of business strategies and energetic techniques that have the ability to help people get to the next level in their life in a much easier way!
Kate films the show in her studio in Beverly Hills, CA.